Restaurant "Il Borgo"
In our "Restaurant "Il Borgo"", the kitchen uses only the freshest ingredients and dishes are rich in Sicilian spices and flavors.
We'll take you on a taste course to discover culinary treasures of our territory with traditional tastes and dinners.
Our qualified Chefs constantly look for new exciting flavors and high quality foods, while combining tradition with delicious twists. Our cuisine, Mediterranean with a touch of creativity makes for an esteemed cuisine, pays attention to special diets needs as well.
Aeolian recipes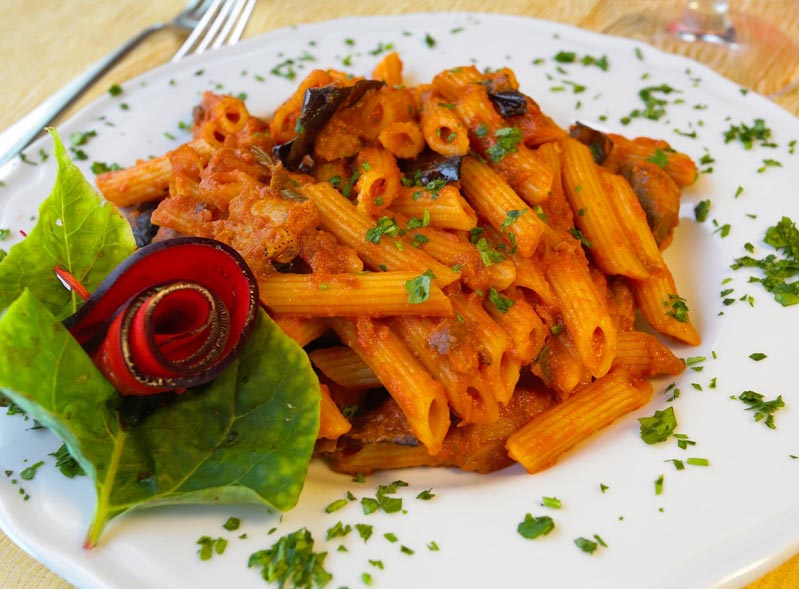 Lunch and dinner
Delicious course of homemade pasta, sumptuous meat or fish dishes, fresh vegetables, local cheeses, desserts, "cannoli", cakes, spoon desserts and a triumph of fresh fruit.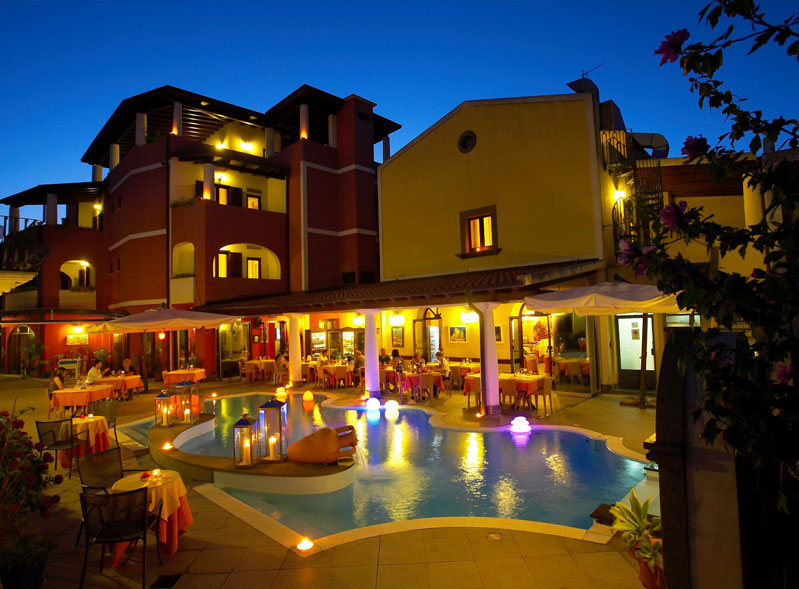 Gala dinners
With our good music you'll taste refined dinners, by candlelight, in our Terrace or Treasure Room romantic atmosphere: a pleasure for the taste, but especially for the senses.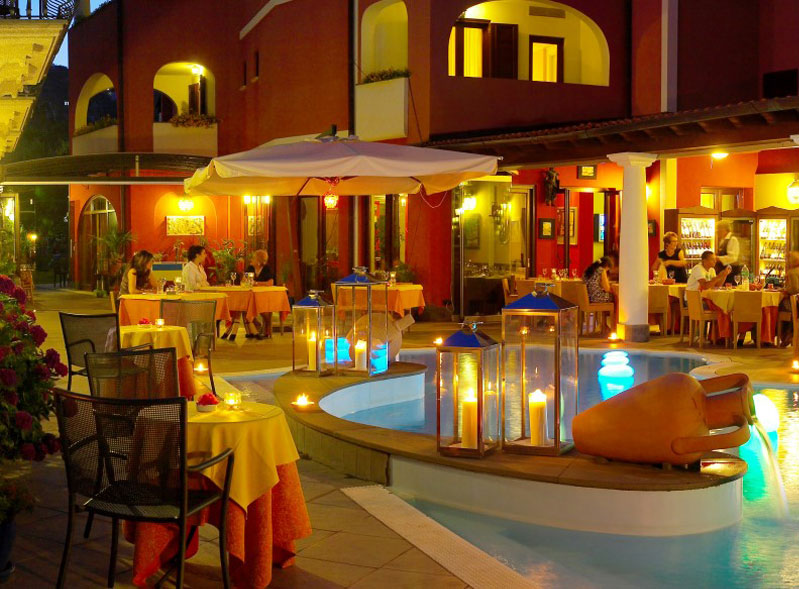 Ceremonies and banquets
The elegance of the rooms and the romantic atmosphere make Grand Hotel Arciduca the perfect place to celebrate special occasions such as weddings, baptisms, birthdays.
Breakfast
Start your day in good spirits with our rich Buffet. Awaken your taste buds with the colors and smells of doughnuts, homemade tarts, warm bread, fragrant croissants, bakery, fresh fruit and fruit in syrup, crunchy cereals with yoghurt or milk.